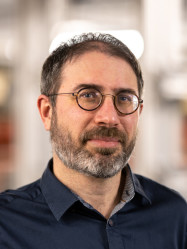 Professor Wouter Buytaert
Professor Wouter Buytaert is an expert on the impact of environmental change on the water cycle and its consequences for managing water resources and flood and drought risk. His work includes advancing hydrological process understanding and computer simulation, decision-support and the science - policy interface of water resources, and the link between water and sustainable development. He is working extensively in developing regions, with a particular interest in the Andes and the Himalayas.
His work is funded by a large variety of sources, including but not limited to the UK Research Councils, UK DFID, the European Commission, the European Institute of Technology, UNESCO, Interamerican Development Bank, World Bank, the Belgian Development Cooperation, companies and private donors.
Wouter is also a fellow of Imperial's Grantham Institute for Climate Change, editor of the EGU journal Hydrology and Earth System Sciences, and Specialty Chief Editor of Frontiers in Earth Science. He receives frequent invitations to speak in international conferences and meetings, both in an academic and a policy context. In 2022, he received the Darcy medal of the European Geosciences Union for his outstanding scientific contributions to water resources research and water resources engineering and management.
Wouter graduated with an MEng/MSc in Environmental Engineering from the University of Leuven, Belgium in 2000 and obtained a PhD from the same university in 2004. He joined Imperial in 2009 after positions at Lancaster University and the University of Bristol.