ICT Essentials Course for Teachers - Zimbabwe
UNESCO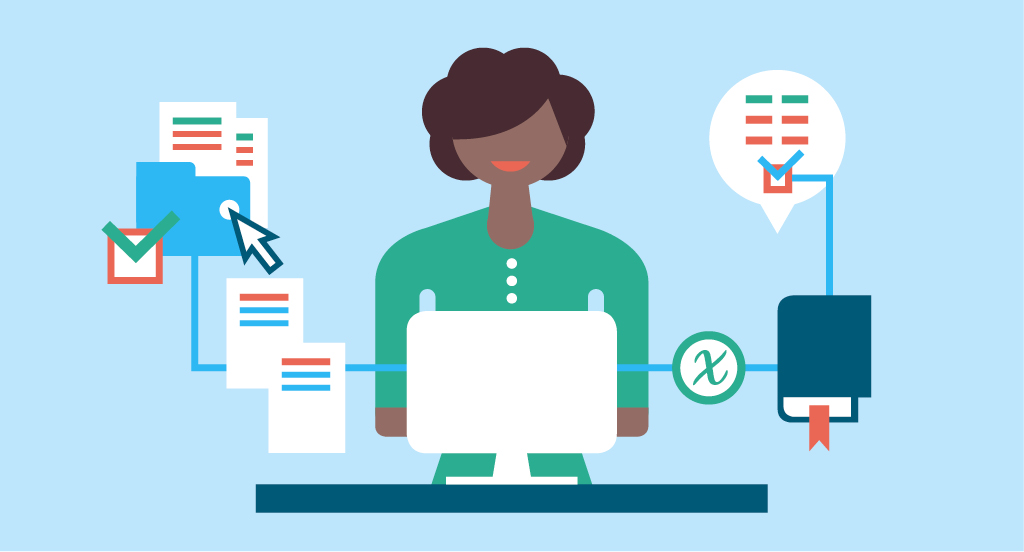 About This Course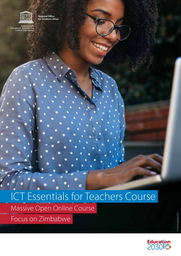 The Zimbabwe ICT Essentials for Teachers Massive Online Open Course (MOOC) is designed to provide teachers with the skills and competencies needed to both incorporate information and communications technology (ICT) in their teaching and use it for their professional development. The course covers a wide range of thematic areas, from basic computer use and maintenance, including hardware, software, applications, and troubleshooting, to internet, email, and social media in the educational context. Through the course, teachers will develop the skills to understand, evaluate, and operationalize ICT within the context of related national educational policies, integrate ICT in education from a pedagogical perspective, manage learners' project-based learning (PBL) activities in a technology-enhanced environment, and even integrate ICT into the curriculum.
The UNESCO-ICT Competency Framework for Teachers was used as the conceptual basis for the development of this course. The UNESCO ICT Competency Framework for Teachers can be accessed here.
The course brochure can be accessed here.
Learning Objectives
On completion of this course, you will be able to:
demonstrate the use of common hardware by applying basic ICT concepts and identifying computer parts and peripherals;
perform basic troubleshooting, basic maintenance and repair on hardware, and basic software troubleshooting;
describe the functions of the internet in the teaching and learning process and demonstrate the capability to use it, including functions such as email, search, and social media in classwork;
explain basic ICT concepts and use and demonstrate the use of Microsoft Word;
understand presentation software such as Microsoft PowerPoint and be able to create a presentation using this tool;
use ICT to support class administration through the keeping of a digital class record system using a spreadsheet package;
integrate ICT into the learning environment and manage the use of supplementary ICT resources with individuals and small groups;
incorporate the use of ICT into learning and teaching processes to support acquisition of learning area content and skills;
manage learners' project-based learning (PBL) activities in a technology-enhanced environment to support collaboration;
demonstrate how various ICTs can be used to support the teaching of the curriculum;
demonstrate how various ICTs can be used to improve assessment;
demonstrate how existing and planned national policies related to ICT impact classroom practices and vice versa;
locate and use resources that help to provide professional development opportunities.
Workload
The programme consists of 12 modules. Each module is structured as follows:
The content is packaged in sections and units, with each unit given an estimated time to complete. Most modules should take you 6-8 hours per week to complete, except for Module 4, which consists of three sub-modules and should take an estimated 10-12 hours to complete.
The content is made up of written material videos, audio, and graphics. In some cases, you will be directed to external websites to access tutorials and materials on the concepts being taught.
At the end of some of the units, you will have formative assessments which will contribute towards your final mark.
You will be expected to engage in planned discussion forums with your peers, which will help measure your engagement with the course.
What web browser should I use?
The UNESCO Open Learning website works best with current versions of Chrome, Firefox or Safari, or with Internet Explorer version 9 and above.
Information Required by the Ministry of Primary and Secondary Education (MOPSE)